Posted on 22. Apr, 2011 by Beg Scream & Shout! in News
Beg, Scream & Shout! for more
by: Josh Lyford
www.worcestermag.com/night-and-day/featured/Beg-Scream–Shout-for-more-120306779.html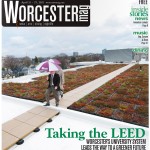 Expectations couldn't be higher for April 22's Beg, Scream and Shout show at the venerable Lucky Dog Music Hall on Green Street. The final notes of its February show rang out as if to remind us that the first quarter of this fiscal year could use some soul, raw energy and maybe even a bit of barbeque.
Not only was the show a blast for all those in attendance, but it was also a doors-blown-off-the-hinges sell out. This is no easy task when you realize the sheer volume of entertainment on a Saturday night in Worcester.
Lucky Dog proprietor Erick Godin was working at Sir Morgan's Cove as the booking manager when he was approached with a once-in-a-lifetime opportunity to, along with a few others, purchase the legendary music hall. The club has a "kitschy" feel and completely caters to musicians and live-music fans. It has taken years for Godin to capture the perfect down-home feel for the club, but it has been well worth the effort. Far removed from bad attitudes and VIP tables, The Lucky Dog has an honest vibe and a very specific sound. Twelve years later and Godin and Lucky Dog staff are proud of the light and friendly atmosphere they have created, always keeping live performance and music at the forefront.
Likewise, Beg, Scream and Shout got its start just down the street from The Lucky Dog at The Dive Bar late last year. Drummer Duncan Arsenault hosts a weekly music night at the Dive featuring a wide variety of euphonic techniques. To celebrate the holidays in style, Arsenault and fellow band mates Craig Rawding, Paul Buono and Dmitry Gorodetsky decided it would be a good idea to gather some like-minded area musicians for a night of 60s soul music. They put together a nine-piece band for the night and had so much fun they decided to get together again the following Thursday. From here, the band resolved to start playing more often. They gave the band a name, solidified an 11-piece lineup and booked its first show at The Lucky Dog.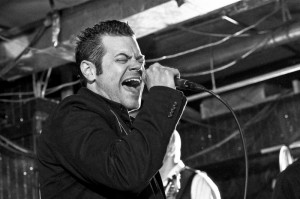 The band brings a vast range of musical influences to the table and comes from an equally eclectic background. While individual taste may vary from Otis Redding, Stevie Wonder, and the Temptations to Clifford Curry, Howard Tate, Little Milton and O.V. Wright, they all share a mutual love of Motown and the 60s Stax Records sound. The band features three horns, three singers, multiple keyboard players, guitar, bass and drums and is not afraid to make use of every member's talents through both covers and original songwriting. With a positive outlook and some raw emotive music to back them, the members of Beg, Scream and Shout plan to continue playing and writing as long as they are all having fun.
Everyone expected Beg, Scream and Shout's Lucky Dog debut to be a good time, but no one expected the "all out dance-off" that ensued. The music was amazing, the food was delicious, and round two should be no different. As Godin says, "Get there early and stay late!"
You can listen to the band's first two original recordings "No Amount of Alcohol" and "Beg, Scream & Shout!" at begscreamshout.com and be sure to catch them on Friday, April 22, at the Lucky Dog Music Hall. Tickets are on sale now and include delicious noshing by way of a soul-food buffet provided by Phil's Grill BBQ 2 U.